New pictures to color!
Hear ye! Hear ye!

and all that jazz
!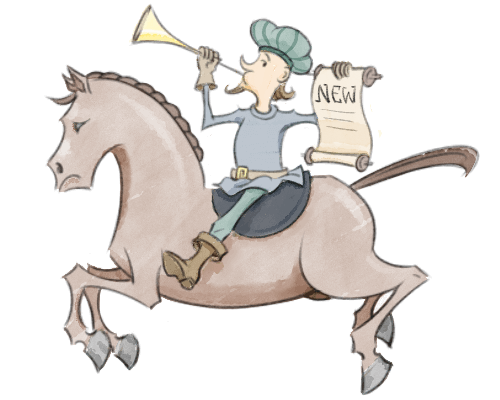 Pictures to color! Welcome to our What's New Page! 

We hope you are enjoying your visit to Kings Castle Coloring Books.
We would like to take this time to thank you for supporting our venture.
We like to give our fans news about our latest coloring books, pages and activities. 
We're ready for halloween!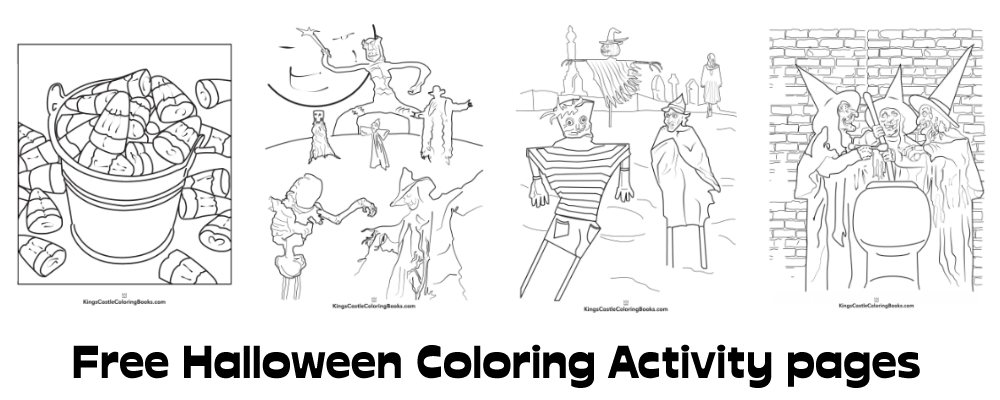 Halloween Pictures To Color
They'rrrre here!
The spooky festivities are boiling over at King's Castle Coloring Books!
Free Spooky Halloween Activity Pages to draw on and color.
Latest new pictures to color
from our upcoming Halloween Book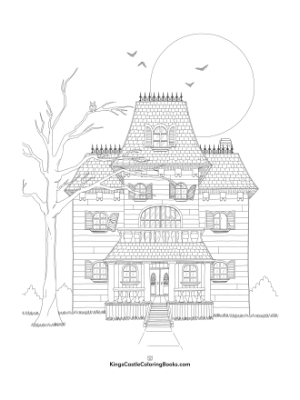 Old Haunted House -Free Printable Download-
What's a Halloween Coloring book without an old haunted house?

You can get your Free Printable Download and color it with dark and spooky hues - or bright and merry, if you like.  There are no rules around here!
For more Free Pictures, visit our Free Halloween Coloring Pages section!

For the latest info on our upcoming book, go to our Halloween Coloring Book!
We make Halloween pictures to color
Halloween Crossword Activity Page -Free Printable Download-
Whether you enjoy crossword puzzles or just like to color funny cartoon characters, this Free Printable Download is just the thing!  Enjoy!
Head on over to our Free Halloween section for more fun activity pictures to color!
Stop by our Halloween Coloring Book section to see the latest developments
on our upcoming Halloween Coloring Book!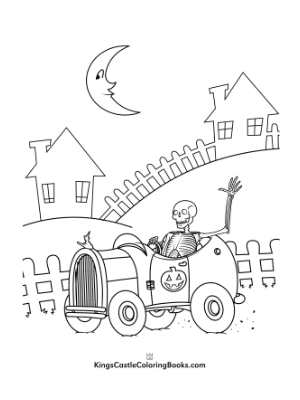 Just finished this page!  If you're looking for a Halloween Coloring Book
full of surprises and weird occurrences, we hope this happy skeleton
out for an evening drive will convince you that this is the Halloween
Coloring Book for you!
See all the latest pictures for the new book!
Find Free Coloring Pages in our Free Halloween Pages section!
extra! 
extra
! 
Read All About It
!
the latest pictures to color...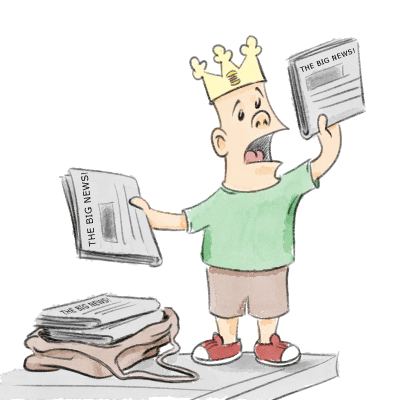 Get the lowdown on new pictures to color
and fun activities to stimulate your brain-cells!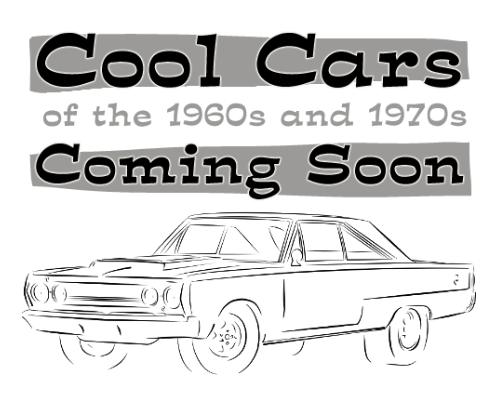 Get your motor running!
Now you can customize your very own muscle cars!
We haven't even decided on a name for this book, but you can kick the tires on our prototypes  - Free Samples from our upcoming Cool Cars Activity Book.
Get your Free Cool Car Pictures to Color!
Just finished another Cool Car picture!
Our new book is going to be packed with old-school
muscle cars and street machines - just the thing for those
who are nostalgic for the hey-day of automotive thrills!  
Get Free Samples from the upcoming Cool Cars Coloring Activity Book!
new monster pictures to color!
The B-Movie Monsters Coloring Book is in the works! -Free Printable Download-
One of the new books we're making for Halloween is  B-Movie Monsters, featuring the most infamous monsters of the1950s!  It's going to be a doozie and should be ready for purchase in June (We'll keep you posted, of course).
In the meantime, sink your crayons or pencils into this monster!
A hideous mutant creature lurks among the ruins of atomic fallout in
1955's  Day The World Ended!
This is a Free picture to color - just for you
(or a monster-loving pal you happen to know )! 
Take a look at the making of  The B-Movie Monsters Coloring Activity Book! 
We make pictures to color!
Here's a behind-the-scenes peek - a page of quick sketches.
These are just some of the B-Movie Monsters you'll be able to color!
The B-Movie Monster Coloring Book will make a great Halloween gift!
See the book in progress Right Here!
In the meantime, have a look at our other Free Halloween Pictures to Color!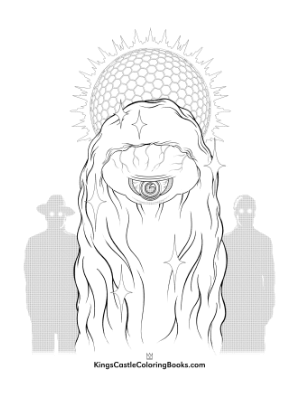 Here' s the latest picture for the B-Movie Monsters Coloring Book.
The strange and frightening visitor featured in
1953's It Came From Outer Space!
Read fun facts about B-Monsters of the 1950s -
and keep up with the making of the B-Movie Monsters Coloring Book!
Weird, creepy Fun houses!
Are you prepared for a journey into madness?
We've come up another fun idea!

A King's Castle Coloring Book
exclusive:
Creepy Fun House Entrances!

Updates Coming Soon!
And Now... here's a word from our sponsor!

Just kidding!  It's us again!


We hope you enjoy our growing line-up of coloring books suitable for kids, adults, families and friends!

Free Samples, Right This Way!
more news is on the way... stay tuned!