b movie monsters!
The B Movie Monsters Coloring Activity Book!
See the most astonishing monstrosities and mutations of the atomic age!
The 1950s produced an avalanche of bizarre biological brutes.
We're making a fun coloring activity book that will amuse monster lovers the world over!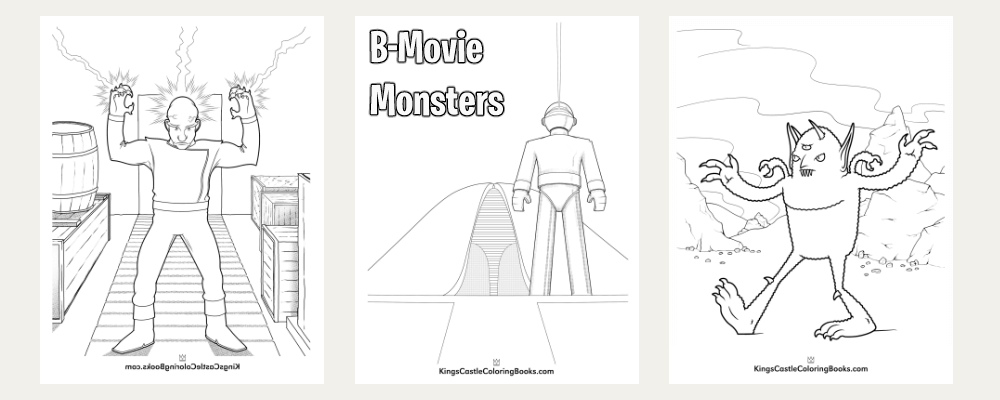 The term B Movie comes from the second half of a double feature - The B-Movie.

B Movies were often good movies - but just as often - not.
What they all had in common were low-budgets and rushed production values.
Notorious was the B Movie, for being a sorry excuse for a movie.
Cinema exploded during the 1950s and teenagers were treated to gobs of double features - both of them B-Movies!
This is how the term gained popularity.  "B-Movie" became a short-hand to describe their far-fetched, low-budget, drive-in, party-flicks!
In the 1970s and 1980s, "B-Movies"became so ubiquitous that new terms were being coined and"B-Movie"was often used to describe, specifically, the 1950s monster movies.
Not all 1950s monster movies are B Movies,  but as the term gained popularity, they all got lumped together sometimes. Nobody ever coined the term "A-Movie" after all.

Our B-Movie Monsters Coloring Book wil be completed soon!
In the meantime, we hope you enjoy learning a little about the strange, the bizarre, the harrowing horrors and terrific terrors of...

B-Movie Monsters 
In with the new...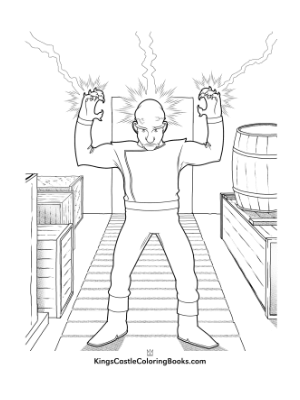 If we take a peek at the 1940s, we find famous monsters like Dracula, Frankenstein, and The Wolf Man appearing in "Monster-Mash" movies.
These adventure-serial style movies were great fun in their own right, but in 1951, The Thing From Another World  invaded theaters.
The Thing was a sly nod to Frankenstein's Monster, but with an astonishing new twist - it was an alien from outer space and it was positively not friendly.
On the loose at a U.S. Air Command base, The Thing From Another World  thrilled audiences with its blend of contemporary adventure and far-out horror.
Science-Fiction-Monsters have been all the rage ever since.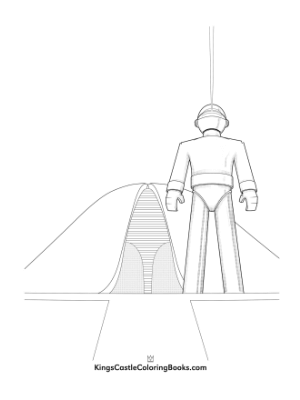 Also in 1951, movie goers witnessed The Day The Earth Stood Still
and the mysterious Gort, a metallic monster from a faraway planet.
His menace was implied, rather than displayed by his rampaging through the city.
The Day The Earth Stood Still  was a sobering existential drama featuring cosmic visitors who challenge humankind's place in the universe!


Technically, neither of these films are B Movies.
They were, however, very much unlike other movies of their time and ushered a new wave of thrills,
shocks and horror tropes.
The release of these two films in 1951 set a precedence for a B Movie Monster Invasion!
Surprisingly, 1952 was a peaceful year.
No hulking otherworldly things or mechanized monstrosities landed in theatres that year.
But as the dust was settling, it turned out that many more strange creatures were plotting against us.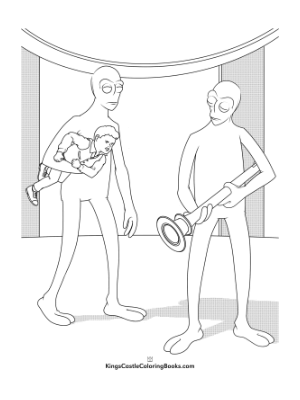 Invaders From Mars  hit theaters in the Spring of 1953, telling the story of a small-town boy who learns of strange happenings and manages to alert the U.S. military about insidious creatures planning on the demise of humanity.

Invaders From Mars  was a comic book adventure in full color (most movies were still shot black and white at this time), tame enough for kids in theory, but with a directorial style sure to give anyone the heebie-geebies!
Aside from the color film stock, the film was shot cheaply and quickly, the quintessential B-movie.  But Invaders From Mars delivered the goods, as its nightmarish atmosphere overshadowed its shortcomings.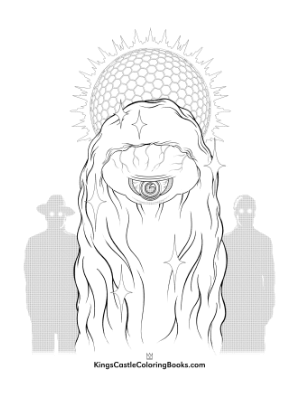 The B Movie Monsters kept coming - this time "Coming Right At You!"
via the spectacle of 3rd dimension - when an unwanted stranger's arrival
in a small town foreshadows the coming of even stranger visitors.

It Came From Outer Space  was a marvelous 3D feature.
The first (and some would argue, the only) film to use the process
appropriately and  effectively! 
The 3D inovation and excellent set design gave the film an "A-Movie" flavor,
while the compelling drama and Lovecraftian overtones were the stuff
of ultimate science fiction horror. 
more b movie monsters
Coming soon...
Next up,
The Beast From 20,000 Fathoms!
Early stages
B movie monsters coloring book
Sketches for The B Movie Monsters Coloring Activity Book!
We had to make a list of all the fun 1950s monsters -
but a simple list isn't really our style.
Here's the page of quick sketches featuring
most of the crazy creeps that will make it into the book.
Coloring books (and printable pages) satisfy lazy afternoons and wild parties alike!  They're pretty amazing, don't you think?


We make Coloring Books and Printable Download Pages suitable for perfectly normal folks and  pickle-nosed weirdos!

Have a look at our growing line-up of coloring books (and printable pages) for kids of all ages!

Free Samples, Right This Way!