Coloring Books for Kids of all ages!
Everybody likes coloring books for kids of all ages and we've got em'!
Have a look at all our latest books below -
and don't forget to stop by our Free Samples section! 
DinoKids!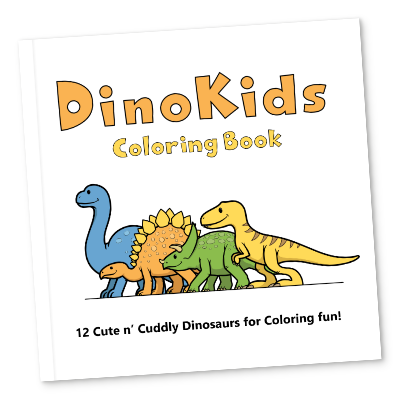 Cute Dinosaur Coloring Book for Kids of All Ages!
Indeed, the DinoKids Coloring Book is not only  for kids,
but a person of any age who enjoys a jolly good coloring!
The DinoKids are cute Prehistoric Animals!
They're waiting for you and your family to adopt them,
to embellish them with your very own choice of waxy pigment!
But that's not all...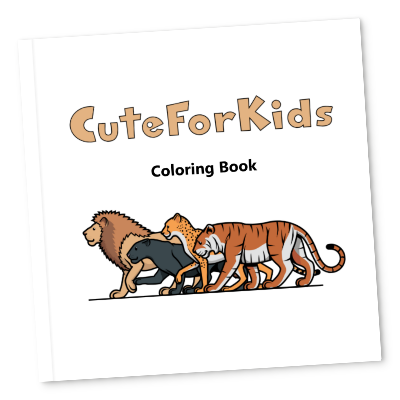 Cute Animals Coloring Book for Kids of All Ages!
CuteForKids!

What's that?
You've never heard of CuteForKids?

The CuteForKids Gang are the friendly animals that await you in our most unusual petting-zoo!
Now, who doesn't like a good petting-zoo?  
Go see the CuteForKids Coloring Book!
Not only that...
We've got more Coloring Books for Kids of all ages!
Yes, even more! Feast your eyes on the mystical, magical...

luminary mandalas!
Yes, Luminary Mandalas make wonderful coloring books for kids!
But more importantly, Luminary Mandalas are just the thing for highly enlightened folks of every age!
Explore your inner peace with Luminary Mandala Coloring Books!
Holiday coloring books!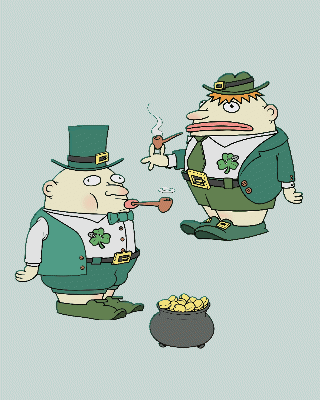 The Funny Leprechauns Coloring Book is Right This Way!
Holiday fun only gets better when there are plenty of coloring books and crayons under foot!
But seriously, if you or someone you know wants coloring activities for the holidays, we've got you covered.  Visit our Holiday section for more details!
We are especially proud to bring you the Funny Leprechauns Coloring Book!
A fine St. Patrick's Day treat, no doubt - but every bit as much fun 365 days a year!
17 oddly entertaining fairy-folk and some puzzles thrown in for good measure.
Get your Funny Leprechaun Coloring Books right here!



Free Samples, Right This Way!

We make coloring books for kids and adults!

Coloring Books make great party favors!
Also perfect for down-time and just plain relaxing.

Coloring books are magical that way!
Creativity for all!
Coloring books - or colouring-in books, as some like to call 'em, aren't just for kids!
Coloring fun pictures is a fine thing for folks of all ages!
Before crayons and colored pencils were sold at department stores everywhere, watercolour paint was the most accessible medium for hobbyists.
The earliest known coloring book, The "Little Folks" Painting Book, published in 1879, was popular with both kids and adults. Similar books followed until the manufacturing process of crayons improved and their popularity skyrocketed, paving the way for the coloring book as we know it today.
You can see The "Little Folks" Painting Book in its entirety at Archive.org
These days, coloring books often include word puzzles, picture games, learning activities and stickers.
We plan to include these features in all our books as we build the jubilant world of KingsCastleColoringBooks.com!
Make no mistake - 'fun' is priority one - and fun is good for everybody!
We hope you enjoy your visit to The Kingdom!  We look forward to hosting your company again soon!
Come back soon for more
coloring books for kids of all ages!
And Now... here's a word from our sponsor!

Just kidding!  It's us again!


We hope you enjoy our growing line-up of coloring books suitable for kids, adults, families and friends!

Free Samples, Right This Way!