Come hither,
Coloring book folk!
The King of coloring requests your artisan skills!
Coloring books and fun activities for you, your family and all your pals!
Explore
enchanted groves and thickets,
ponds and pastures,
crossroads and bailiwicks.


Rendezvous
with unusual denizens
on their quest for drawing, coloring and puzzle solving!

Free Samples, Right This Way!

We like to make books you can draw in and color!
Here's our growing line-up of fun activity books
for kids of all  ages!

a sampling of some of our latest pages!
Free Coloring Pages for Everybody!

Visit our Free Stuff section for more printable downloads!
We make pictures for you to customize and color!
Find out what we've got cooking at our What's New page!
find out how much fun it is to be a leprechaun!
Get this one of a kind Funny Leprechaun Coloring Book!
Funny Leprechauns aren't  just for St. Patrick's Day.
17 unusual fairy-folk characters - sure to provide hours of coloring fun any time of year!
See Our Funny Leprechauns Coloring Book!
And now for something no coloring book website should be without...
cute dinosaurs!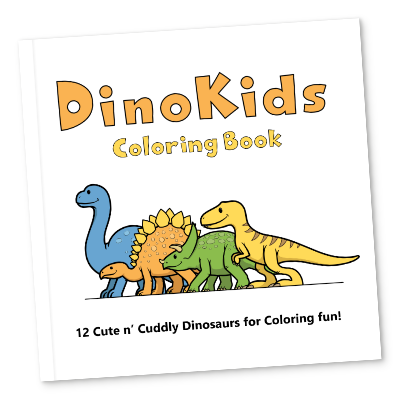 See the whole book!
Venture deep into His Majesty's forest
and you're bound to run into the DinoKids!
Cute, cuddley, curious dinosaurs, ready for the psychodelic treatment
by the touch of your colored pencils, crayons, or paint!
Get your Free Pages or collect all 12 in the DinoKids Coloring Book!

Are you in the mood for a coloring book?
Have you been thinking about coloring books lately?
Perhaps you need a fun gift for a special someone who happens to like coloring books.
Well... we have a marvelous solution - and we bet you can guess what it is!
Here at King's Castle Coloring Books, we have a growing selection of interactive entertainment for you to choose from.
The books and pages here will give you the satisfaction of knowing you made an unusual - er, ...a unique choice!
At King's Castle Coloring Books, you won't find any warehouse knockoffs or hurried copies of stuff you've already seen.
And AI generated images are a big "No No" around here. We know you don't want that!

Yes, coloring is a pleasant way to spend time alone
or with friends and family!

We hope you like our growing line-up
of coloring books for kids of all ages!

Free Samples, Right This Way!
You. Your Family. Your friends.
You all deserve original entertainment.

Here at King's Castle Coloring Books, we happen to be humans.
We are gung-ho to bring you one-of-a-kind illustrations that anyone, any age can interact with for hours.

Creative stimulation is part of a healthy lifestyle.
Good for the psychology.  Good for the soul.
Coloring is a popular activity for young and old alike because it enriches the mind, the body and the spirit!
Coloring Books Vs. Video Games!
It's no surprise that coloring books
are a great alternative to video games.
Does someone in your family need a break from video games?Perhaps you've  been thinking about a new hobby that doesn't keep you sitting in front of a flashing screen.
We make coloring books for kids and adults!

Coloring Books make great party favors!
Also perfect for down-time and just plain relaxing.

Coloring books are magical that way!

Free Samples, Right This Way!
A peaceful, organized, clean, worry free pastime that doesn't work those brain cells too hard.
We've got you covered at King's Castle Coloring Books.
Coloring books take up little space and provide big rewards.

Not to mention, if you are old, like us, it might bring you back to the days at gramma's house.
Planes, trains, boats, cars, hospitals, schools, offices, even jail will be less mundane with coloring books on hand.
We make Coloring Books and Printable Download Pages!
Have a look at our growing line-up of coloring books
(and printable pages) for kids of all ages!

Coloring books satisfy quiet afternoons and wild parties alike!


Free Samples, Right This Way!
We hope you're enjoying our brand new website!

Oh, and don't forget to use our affiliate links to stock up on your favorite color crayon.

You know, the one that's always missing LOL!
(affiliate links coming soon)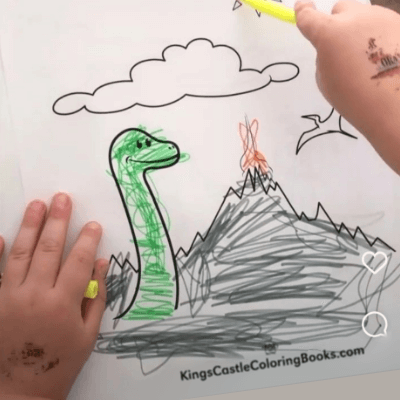 Coloring is good for kids of all ages!


We hope you'll share your coloring creations with the King and his merry band of goofies!

(community boards coming soon)
Just want to make sure you know where to get
some fun coloring books!

And Now... here's a word from our sponsor!

Just kidding!  It's us again!


We hope you enjoy our growing line-up of coloring books suitable for kids, adults, families and friends!

Free Samples, Right This Way!
Coloring books are good for you
Here are just a few suggestions for how to use coloring books to improve your quality of life!

Kick back and relax with your favorite beverage
Settle the kids down for a few minutes
Give the humdrum hospital stay some pizzazz

Have a coloring book party
A genuine creative escape
A great gift for any occasion
It's good to know the King of Coloring's got your back!

Adult coloring books
There's been a lot of talk in the last few years about coloring books for adults.

Let's forget that for now.
Should a coloring picture be finished according to the rules of real life?

Should animals have different colored legs?

Would you be satisfied with a geometric design that was all the same color?
Would the firetruck coloring page have to be red?
Often, there seems to be emphasis on coloring for adults as serious business.  But, it isn't.
Just like any creative expression, it's yours to do with as you please.
Do leprechauns have to wear green outfits, or would another color be more fun today?
The term "Adult coloring" is a great marketing strategy that gained popularity in the 1970s.
It's claimed that Dover Antique Automobiles commissioned the first coloring book for grown-ups.
It seems that masculine, blue collar, big, hairy men were invited to buy crayons and coloring books!
Probably because the man of the house held most of the purchasing power in those days.
Why not make a coloring book just for him?
Dover knew that nobody really outgrows coloring pictures, not even the old man!
We've all seen it, when coloring pages are introduced at a gathering.
The one most reluctant to join, turns out the best coloring and surprises everybody!
After all, whether it's Rumpelstiltskin or rockets in space - a coloring page is a picture just waiting for you to add surprising, creative details!
Of course, there are also healthy benefits to a creative hobby like coloring - and goodness knows we encourage that line of thinking.
We want you to enjoy coloring no matter what age you happen to be - and we'd really like you to enjoy King's Castle Coloring Books especially!
King's Castle coloring books - a realm of  Imagination!


Anything goes where the hills tumble and roll with bird, beast and flower.
Dragons and Dinosaurs roam with the petting zoo herds that flock and congregate about the lakes of crystal water that keep everything healthy, wealthy, and vibrant!

Yonder, in the forest, it is often as spooky as it is delightful, for the creatures and creeps meander, hide and dodge ye visitors, while the fairies, leprechauns, wayfarers and gypsies throw parties in celebration of your arrival!
A stranger is but a friend, in the depth of the wildwood to the epicenter of His Majesty's Kingdom.